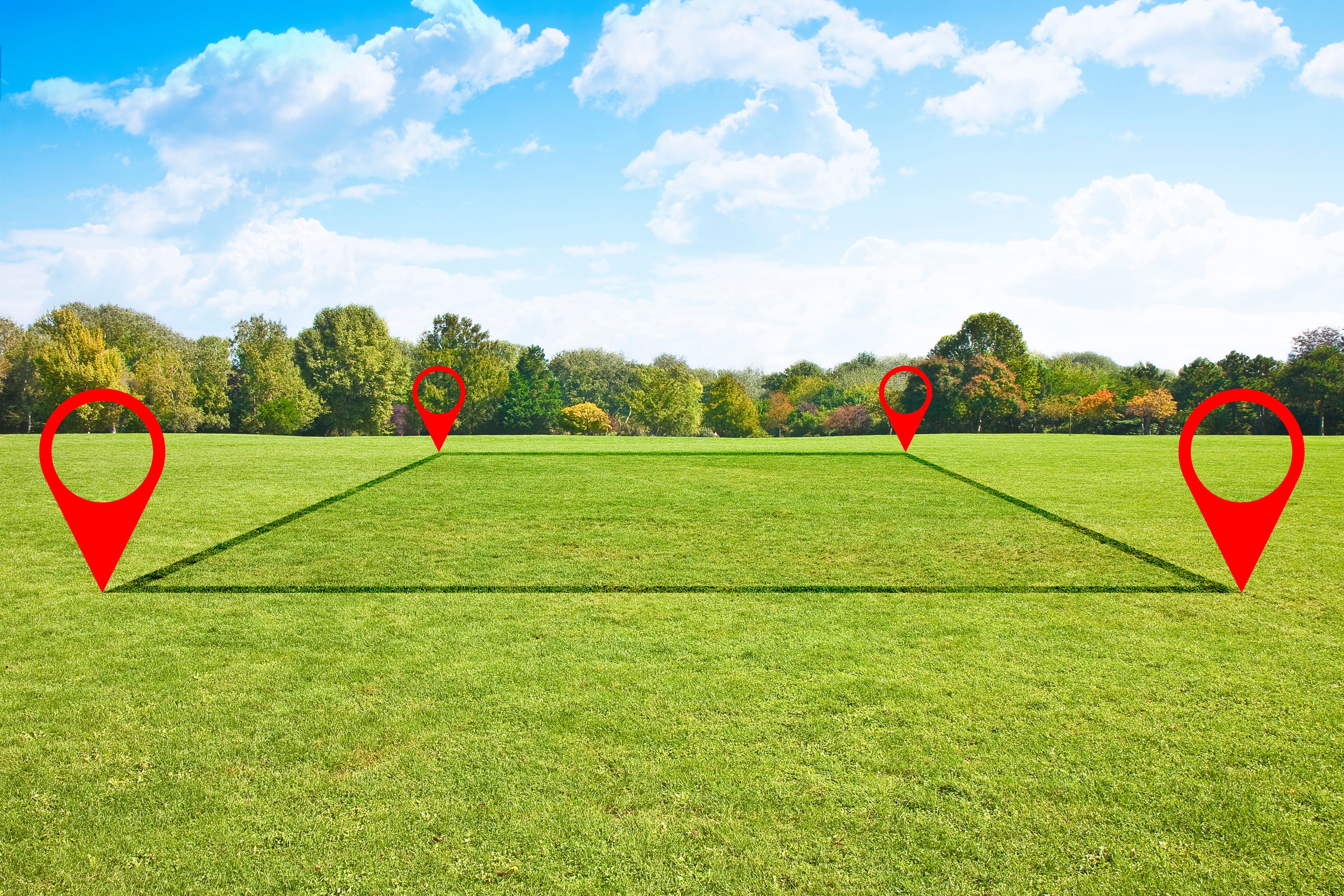 TYPES OF PLOTS & TIPS FOR BUYING A PLOT IN INDIA
As Louis Glickman, a famous real estate investor and philanthropist said, "The best investment on Earth is Earth." Real estate is one of the only investments that generate a steady stream of income while also increasing in value. Before Buying a plot of land you must have to take a look at this content about Types of Plots and Tips for buying a plot in India, this also requires due diligence and utmost caution in terms of possessing all of the necessary documentation. If you're thinking of buying a parcel of land, take a moment to read this first.
Types of Plots in India:
Residential plots This is a vacant plot used for constructing and developing houses. These types of plots are the most sought after as they are utilized for one of the most important aspects of human life, shelter. Types- Individual plots, Apartment/ flat complexes, Builder floor apartments and Villas/ bungalows/ row houses.
Industrial plots Besides residential plots, industrial plots are also of paramount importance as they are the backbone of the Indian economy. Industrial properties are scarcer than residential or agricultural land and are located far away from urban residential spaces.
Commercial plots Set in urban spaces, these plots are similar to complexes, are very big in size, and are frequently acquired by a firm. One must keep in mind that several charges & taxes are levied on commercial properties which may vary from locality to locality.
Types- Offices, Malls, Restaurants, Movies, Hospitals, and Showrooms.
Agricultural plots Agricultural land is abundantly found in India and is most in demand in rural areas. The rural population of our country depends on agriculture for their livelihood. The agricultural plots are generally located on the outskirts of Metro Cites and usually share space with the Industrial plots.
Tips for buying a Plot in India:
Step 1 Choosing a Perfect Plot in India
A. Establish the identity of the seller
A buyer must examine and authenticate the seller's identification before purchasing a land piece.
Check for the seller's nationality and residence certificate, as well as whether the authorities' consent is required to sell the land.
If the property is jointly held, all sellers' identities must be established clearly.
Verify the seller's ability to own and sell a property if it is a company.
B. Documentation In India for Plot, paperwork is an important part of the land purchasing process. After you've finalized the plot of land, double-check the following documents to avoid future disagreements.
Title Deed
NA Order
Encumbrance Certificate
Release Certificate
Original Land Deed
Receipts of Property Tax
Floor Space Index (FSI) of The Plot
Step 2 to Check the Plot/Property Details
A. Conversion and land use approvals
With the growing urban population and the merging of revenue land in urban areas, it's more vital than ever to convert land from agriculture to non-agricultural usage. Many state regulations prohibit this approach; nonetheless, the buyer must examine the city's master plan to confirm that the property is in compliance with the city's zoning plans. Before signing the dotted line, the R zone/L zone of the chosen property must be clearly identified.
B. Construction approvals
A buyer must inspect the building and layout plan that the local government has approved. Before proceeding with the purchase, check for government approvals for providing amenities such as water, power, sewage treatment, and parks.
C. Physical verification-
What appears attractive in a brochure may not be so in reality. Before investing in a property, you must ensure to personally inspect it. It is also necessary to physically inspect the documents and get them confirmed by the authorities.
D. Connectivity issues
It is a good idea to investigate the current and proposed connectivity possibilities before purchasing a site. Connectivity to the metro, buses, and other modes of transportation will improve the property's livability and resale value in the future.
E. Maintenance issues
Following the purchase of the plot, an annual fee is due for the upkeep of basic amenities. Know the regular maintenance costs ahead of time so they don't come as a shock later.
F. Different land zones
Red zone – Lands designated as red zones are used for specified reasons such as schools, hospitals, places of worship, and other forms of social infrastructure. These areas are also known as semi-developmental lands because they can't be turned into high-rises.
Green zone – For open and green spaces, a green zone land is designated. These pieces of land can be used for agricultural or horticultural purposes, as well as the establishment of plant nurseries.
Yellow zone – Yellow zone land is designated for mixed-use development, which means it can accommodate both commercial and residential construction. A lighter shade of yellow indicates that the land can only be used for residential purposes. On the contrary, a darker shade of yellow indicates that only commercial development is permitted on the land.
Blue zone – On a map, blue zone land denotes commercial and retail sectors. A darker tint denotes retail and hospitality venues, whereas a lighter shade denotes potential office and business center locations.
Grey zone – For the establishment of heavy industries and manufacturing facilities, a grey-colored zone has been assigned.
Purple zone – This color, which is also known as a violet zone in some areas, indicates factory establishments and general industries. Technology-oriented sectors are sometimes given a darker tint.
Step 3 to Done with all the paperwork
After you've completed Steps 1 and 2, you'll need to gather the paperwork you'll need to register as a buyer. These include:
A. Sale Agreement The first stage, like with any property, is to establish a sale agreement that is signed by both the parties involved. The following items should be addressed in your agreement:
Land specifics
The agreed cost of the land between seller and buyer
The advance amount is given by the buyer
The time frame for the actual sale
Cancellation clause
B. Title Deed The next step is to have a government-licensed document writer draft the Title Deed.
C. Receipt of Payment Stamp duty payment receipt.
You can register the land in the sub-office registrars with the paperwork mentioned above. The seller must produce his Pan Card or Form Number 16 for registration if the land is worth more than Rs.5 lakhs. For the land registration, you'll also require two witnesses.
After your land has been registered, the following stage is to get your house plan approved. This is only true if you want to build right now. For the creation of the building plan, you will need the assistance of an architect.
D. The registration charges During registration, you need to pay registration fees, stamp duty charges, and document writer's fees.
Purchasing a piece of land is both an emotional and a financial commitment. Do not make any decisions in a haste, take time to research and visit the plot before you zero in on your option, Leave a comment about how was the Article "Tips For Buying A Plot In India", and let us know what we can include so we can make the article more helpful.